Low-key, laid-back and low-rise, Dahab is the Middle East's prime beach resort for independent travellers.
The startling transformation from dusty Bedouin outpost to spruced-up tourist village is not without its detractors, who reminisce fondly of the days when beach bums dossed in basic huts by the shore. But for all the starry-eyed memories, there are plenty of pluses that have come with prosperity. Diving is now a much safer and more organised activity thanks to better regulation of operators; the town is cleaner and more family-friendly, offering accommodation choices for everyone rather than just hardened backpackers.
This is the one town in South Sinai where independent travellers are the rule rather than the exception, and Dahab's growth has not destroyed its budget-traveller roots. Reeled in by its mellow ambience, many travellers plan a few nights here and instead stay for weeks.
Walking south along the beach, the wind blows strong and steady. A kite surfer skitters along the water's surface, chasing trails through white-topped waves. Across the Gulf of Aqaba, 15 miles wide, Saudi Arabia's Hijaz mountains are picked out in ochre against a brilliant blue sky.
Beyond the market, the beachfront is lined with cafes, restaurants, guesthouses and a few modest hotels. Some establishments ready for an unlikely evening rush. Some are closed. Some have been empty for years.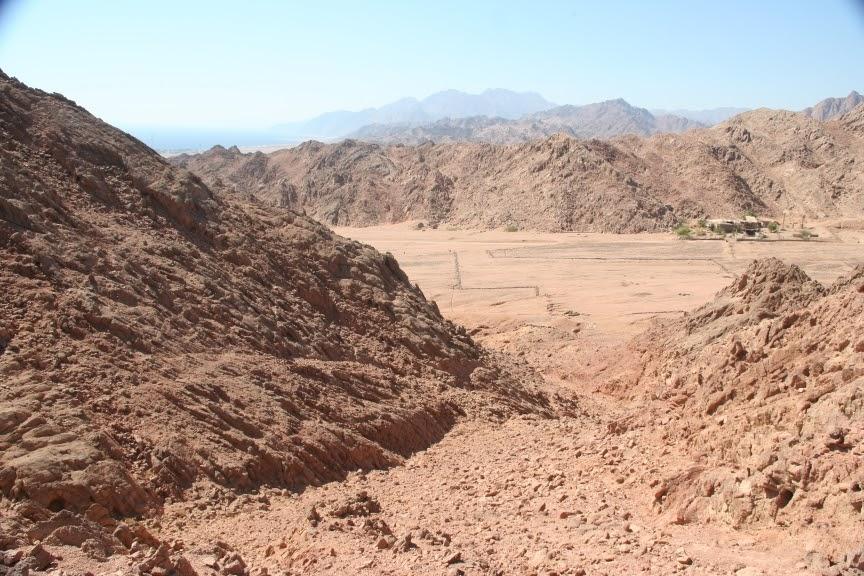 The village is the perfect base to explore the rest of Sinai, including its Bedouin deserts
The wind drops as the shore path turns the corner. At the "Lighthouse" – the heart of Dahab's diving industry – pros and first-timers pull on wetsuits and check their tanks and regulators. "The Israelis started coming back a year ago," says one dive shop owner, who didn't want to give his name. "This place is never going to be Sharm El Sheikh, though they're trying. But the beach here is Bedouin ownership – there are perhaps 150 different titles. They'll never agree."