Siwa is the stuff of desert daydreams. Just 50km from the Libyan border this fertile basin, sitting about 25m below sea level and brimming with olive trees and palms, epitomises slow-paced oasis life. Set between the shady groves, squat, slouching mud-brick hamlets are connected by winding dirt lanes where trundling donkey carts are still as much a part of the street action as puttering motorbikes and 4WDs. Scattered throughout the oasis are crystal-clear springs, which are a heavenly respite from the harsh heat. At the edge of the oasis, the swells of the Great Sand Sea roll to the horizon, providing irresistible fodder for desert exploration.
Siwa's geographic isolation helped protect a unique society that stands distinctly apart from mainstream Egyptian culture. Today, local traditions and Siwi, the local Berber language, still dominate. Well worth the long haul to get out here, Siwa casts a spell that's hard to resist.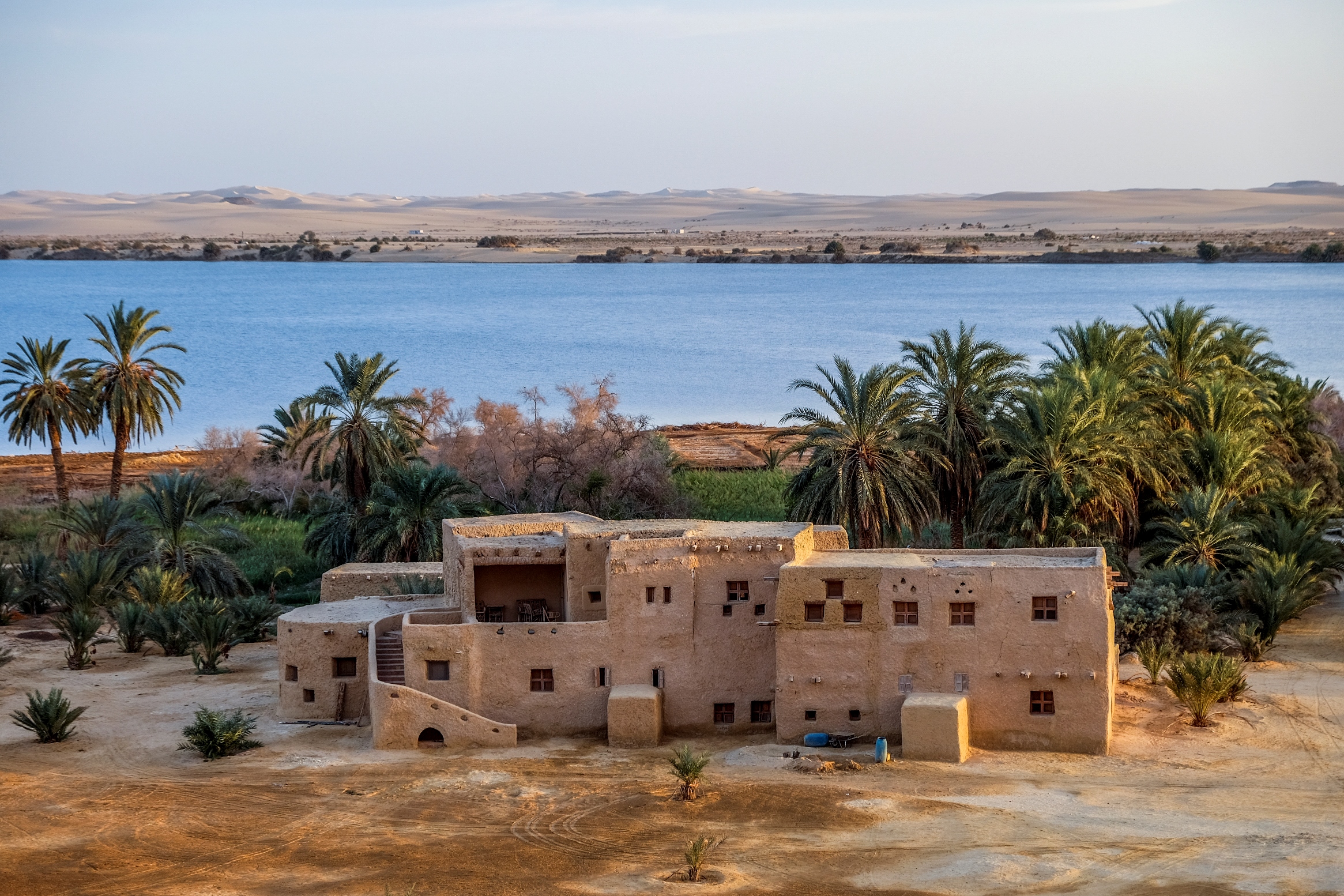 Taking desert eco-lodging to a whole new level, Adrere Amellal is not only built entirely out of mud and salt but also has no electricity and is solely candle-lit. Secluded away from the town, this quite pricey hotel of over 40 unique rooms is the perfect getaway for meditating and disconnecting from the daily urban lifestyle and its pressures. Even if you're not going to stay at the hotel, it is still worth a quick visit.
Egypt is home to a rich and extensive culture of Sufism (also referred to as Islamic mysticism) which extends to its four corners. However, due to the seclusion of Siwa within the heart of the desert, the Sufi community of the oasis has retained its authentic identity away from the many influences of the city.
Each Thursday, Sufis in Siwa hold a dhikr circle – a gathering where Sufists immerse themselves in chants and prayers. If you wish to attend the circle, you have to be very mindful of the spirituality of such gatherings which are due respect.
If you're into colorful handmade products and embroidered garments, then you're in for such a treat at Siwa. Famous for their excellent craftsmanship and gleeful patterns, Siwa is sure to offer you a myriad of souvenir gifts that you may want to buy yourself or your friends and family back hom